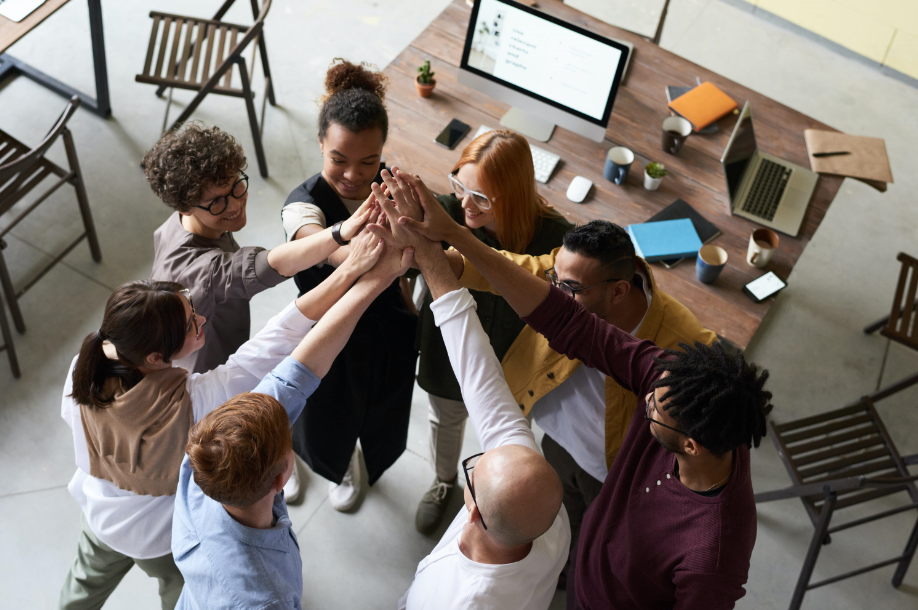 Companies Organizational Culture is under stress-test due to Covid-19
Organizational culture & purpose are two of the primary vital differentiators that companies must address to move the business forward. Nowadays, achieving results in that field has become even more challenging. Imagine yourself addressing organizational culture & purpose with a distributed remote team? 
PwC believes that the core of business success is directly connected to the organization's purpose. The challenge is to ensure that the whole organization, especially in the leadership decision–making process, uses the company culture as a guide.  
The power of a well-defined organizational culture
When I first joined the DB1 organization, it was loud and clear to me: 
"DB1 is a Purpose-Driven company, results are highly expected, but it shall never be at any cost. Our actions are oriented by DB1 Culture Code, and we need to respect it and make sure we behave within those principles and values". 
DB1 purpose expresses how the organization intends to act, evolve, and transform itself. I remember one of the first video calls to the entire organization to discuss the whole pandemic scenario and how it would most likely impact all of us. The call was full of tough love, clear communication, and guided by the DB1 Culture Code. The company would not harm any team member, client, or the community, but our employees needed to be ready for war, going the extra mile whenever required. I am going to confess, I felt like a spartan. 
How can an organizational culture survive through the challenges?
Getting back to the subject, the pandemic put organizational culture on a stress test. Before, it was "easier" to shout out loud that the company also cared about its' employees, clients, and the community. However, in times like this, it is when the organizational culture should flourish! 
Brilliantly, DB1s' employees engaged with EVOA, a local start-up accelerator, and the local government, trying to figure out ways to help during this critical situation. At DB1, we are very proud of the real-time management maturity and knowledge on our software development projects; therefore, why not provide all that knowledge to this project? Helping the Health System and the local government manage and tackle the COVID-19 evolution in our city. 
As a result, all involved parties were able to deliver an MVP platform to provide real-time covid-19 KPIs to the local government and the Health System. Now, how about offering the same level of openness and information to the community as well? So, they did!  
DB1 also provided its' robots  – TINBOT – to support the reception work at hospitals. People can ask TINBOT how to prevent COVID-19, what the symptoms are, why the virus has that name, and the reason for wearing a mask, among other questions. Besides, TINBOT interacts with patients through talking, singing, and even telling stories and jokes. A massive gig in the pediatric department! 
The pandemic isn't simply bringing out the best of an organization's culture; it is helping them to forge it. Leaders have the chance to shape, strengthen and power their organizational cultures to achieve more significant results and impacts. 
Therefore, leaders have to understand the value of purpose in the workplace and how to engage better with their teams. 
Value of purpose in the workplace:
(Percentage ranking in their top 3 priorities)
As employees are working from home, and the office, as we know, is most likely to be dead, organization purpose and culture will play a central role. 
Organizational culture will guide teams in the same direction, even though they work from a distance. Culture and purpose will keep the company engines working to achieve excellent results. 
Let's all be purpose-driven, working for a purpose-driven company. The chances of all of us living in a better world will be higher. 
If you want to discuss more organizational culture or get to know more about our real-time project management expertise, send me a DM. 
Kind Regards. 
 About the author

Wagner Lopes is passionate about KPIs with solid communication skills, result-oriented, working through a consultative approach to generate reliability and build a relationship with stakeholders. Outside-the-box-thinker with an entrepreneurial way of work.